Click on the covers for Excerpts and Reviews
Reigning Men Series
Liquid Silver Books : Amazon : All Romance eBooks : Barnes & Noble : Kobo
One man. One sensual dance. One night only to prove his love.
Blurb
Michael wants Maggie. Maggie has Sam. Two's company, three's a crowd.
Years ago, Maggie tried to seduce Michael Monaghan, only to have her efforts rebuffed. Now she's older, wiser, happily in love with Sam Stephens, and determined to keep her distance from Michael.
Michael Monaghan, hot male stripper, has all manner of women falling at his feet, except Maggie. All he can do is watch from afar as Sam Stephens wins the heart of the one woman he really wants.
Sam Stephens is just tired of Michael watching Maggie's every move.
Now there's trouble with a capital T! Maggie's Great-Aunt Maud has run off to Ireland with Michael's Uncle Declan. Maggie needs to get to Aunt Maud and talk some sense into her before Declan's gun-toting wife catches up with them. With Michael and Maggie off to Ireland together, Sam isn't about to be left behind.
Tracking down the runaway lovers is complicated by the coldest winter in Dublin in years. With Michael, Maggie, and Sam stuck in a house with only one bedroom, simmering sexual tension starts to boil over.
Michael wants Maggie. Maggie isn't sure what she wants. Sam just wants to punch Michael in the nose.
Two's company; three could be something else altogether.
Liquid Silver Books : Amazon : All Romance eBooks : Barnes & Noble : Kobo
A nymphomaniac octogenarian great aunt, a frigid mother, and a BDSM male strip club, what could possibly go wrong?
Blurb
Sam Stephens and Meg Riley are in love, and finally on the cusp of sex anytime, anywhere, anyhow. That is until Meg's Great Aunt Maud, the octogenarian nymphomaniac, gets tossed out of the old folk's home and moves in with them, closely followed by her polar opposite, Meg's scarily frigid mother.
When Meg's best friend Laura convinces Aunt Maud to invest in Male Review, a BDSM themed male strip joint, it seems to be just one more step along the path to madness. Laura's last venture ended with Meg being arrested as a pimp. When former prostitute Michael is hired as the bar manager the whole thing is surely destined for disaster. He's to blame for the crazies invading Meg's home and even worse, he still has the hots for her.
If she wants to get her life back all Meg needs to do is find a new home for Maud, resolve the dispute between her warring parents, keep Michael at arm's length and rescue her relationship with Sam before it disintegrates completely. Male Review appears to be just one more problem to deal with, but perhaps it could provide an unexpected solution.
Liquid Silver Books : Amazon : All Romance eBooks : Barnes & Noble : Kobo

Sleeping with her flatmate, Sam had been a mistake–becoming a strip club manager's pimp was a disaster.
Blurb
Meg's mother can't even say the word sex. Her great aunt is a nymphomaniac. The few men she's slept with left her frustrated.  The closest she's come to sex was as the unwitting visual aid for hot flatmate, Sam's, cowboy style, wanking session. No wonder her libido went on permanent vacation and she substitutes ice-cream and chocolate for sex.
With so many hang ups, why does she agree to no strings sex with Sam? Why is hunky, strip club manager Michael bent on seducing her? And why the hell does she invest in a male escort business offering extra services?
Sam's delighted when he convinces Meg to let him go looking for her missing G spot. A ride on his wild stallion shows her how good sex can be…with the right man. One encounter leads to a dozen. Sam is living every man's dream, sex with no commitment, too bad it's not his dream.
His new life turns nightmare when Michael enters the scene. Will the Irishman steal her away, or will his involvement in her Male Order business lead to a disaster that gives Sam a chance to prove to Meg their relationship is more than a sexual rodeo?
Reel to Real Series
Siren Bookstrand : Amazon : Barnes & Noble : Kobo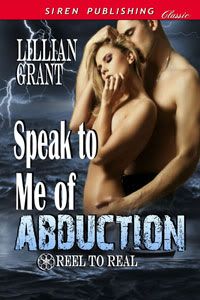 After accepting a movie role, Charlene Paige, worries she might be the next rising pornstar.  On reflection, that might have been safer.
Blurb
Stuck in Rio and desperate for cash, Australian backpacker Charlene accepts a minor movie role. When her co-star, Hollywood hunk and serial womanizer, Jonathon Deveraux is abducted from the set she turns to his older brother for help.
Oscar winner and Hollywood good guy Jacob Deveraux is a recluse. However, when his brother goes missing, he agrees to help the hapless backpacker who appears to have been deceived into taking a movie role so that Jonathon could woo her into his bed.  The more determined he is to keep his distance the more he is drawn to her.  When it becomes obvious his brother's kidnapping is designed to punish Jacob he worries Charlene may be next.  Despite his best efforts to keep her safe she is grabbed off the street. Can he find and save his brother and Charlene or will he lose another woman he loves?
Siren Bookstrand : Amazon : Barnes & Noble : Kobo
A sex scandal threatens to destroy reformed Hollywood bad boy Jonathon Deveraux. PI Georgina Stanvers can save him – if they can trust each other.
Blurb
Reformed Hollywood bad boy, Jonathon Deveraux, doesn't remember starring in the DVD in his mailbox, and he's not sure he trusts the female PI hired to find out where the movie came from.
Georgina Stanvers needs the work but she doesn't like Jonathon. He's a smooth talker, like the movie makers who ruined her father. She only suggests re-enacting the bondage scene to jar the actor's memory. But untamed passion rewrites the script, and inhibitions are stripped away along with their clothing.
When bullets fly it appears an impending sex scandal is the least of Jonathon's troubles. Needing to discover the truth, "George" puts her heart on the line, and her life in the hands of killers bent on revenge. If Jonathon is to prove his attraction to the PI is more than lust, he'll have to save her. But first he needs to trust George, and his heart.
Stand Alone Titles
Smashwords : Amazon: All Romance eBooks : Barnes & Noble : Kobo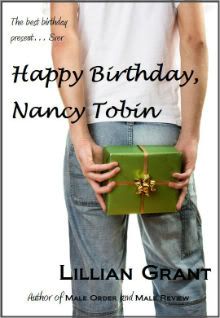 If you woke up on your 40th birthday to a half-naked twenty-six year old stud-muffin offering to light your candles, could you say no?  Nancy Tobin can't –and why would she want to?
Blurb
Suddenly single on the eve of her fortieth birthday, Nancy Tobin's not sure turning middle-aged is worth celebrating. She's stuck in a dead-end job as the boss's bitch with only her morose Labrador for a companion. What does she have to party about? Maybe if she ignores the whole birthday thing, it will just go away.
Hot, twenty-six-year-old Jake Turner has other ideas. When he bumps into Nancy at the library, he sees a woman in need of a wake-up call. Determined to unleash the beauty hidden beneath the sad façade, he schemes to relight her spark. He wants to give her a birthday to remember but he ends up being the one who can't forget: a visit to his apartment becomes a weekend in his bed where he discovers an offbeat, unpredictable, sexually adventurous woman he never wants to let go.
With Jake, Nancy can do anything, her life can be whatever she chooses. But this new and exciting relationship teeters on the edge of destruction when her soon-to-be ex-husband reveals the reason for Jake's initial interest in her. Can Nancy trust Jake when he finally tells her he loves her?
Siren Bookstrand : Amazon : Barnes & Noble : Kobo

Blurb
Accountant Emily Armitage is stuck in Sydney for the weekend, working on the numbers for a hotel sale while fighting off the unwanted attention of her boss. However, things begin to look up when she steps onto her balcony and meets the man of her dreams.
When her new neighbor delivers room service, along with a shoulder massage, delicious foot rubs, and easy charm, she succumbs to the obvious attraction. Having spent a passionate weekend together, Monday morning brings an unwanted revelation. Randy's been keeping secrets that could change her life.
Suddenly uncertain, she is forced to make a choice between her career and a man who adds up to perfection. Should she stick with the hotel acquisition or take a chance on their passionate new merger?
Liquid Silver Books : Amazon : All Romance eBooks : Barnes & Noble : Kobo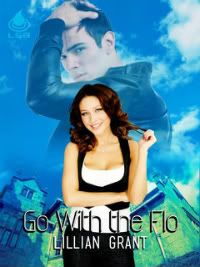 Nineties girl Florence Spring joined Avon to find her Edward Scissorhands but instead needs to rescue his porno alter ego.
Blurb
When Florence notices her eccentric ex-boyfriend, Eddie, isn't putting on his usual show in the front window on Friday night she decides to investigate.  She asks her best friend, Nelson Tyler, to help but he seems more interested in seducing Florence than in finding her personal flasher. Florence has no idea when she embarks on the adventure she will accidentally shoot an undercover policeman, or that her actions will lead to Nelson's kidnapping.  Now with two men missing she has no choice but to continue and thwart the plans of a psychotic soon to be divorcee.  She needs to rescue Nelson because life without him is unbearable, especially since she's discovered his long sensitive fingers are far more erotic than scissorhands.
Leave a Reply